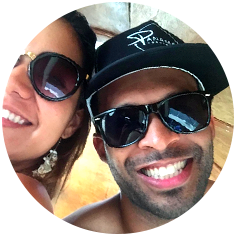 "Panama Concierge exceeded our expectations and helped deliver a trip that we couldn't have imagined. The Panama Concierge team helped give the #BachelorPartyGang a trip of a lifetime. With your help we were able to give Hayes the trip he wanted and more importantly the trip that he deserved. Our hosts were amazing and we cannot begin to thank them and the rest of your team enough. We had a phenomenal time and created some lifelong memories – I would gladly recommend Panama Concierge to anyone for a trip of a life time."

Best Concierge Service hands down! Went to Bocas Del Toro with 7 Friends for my Bachelor Party, Jack made sure that everything was set up prior to arrival. From housing to excursions, to a chef. We had the trip of a lifetime and Jack was there with us the entire time to make sure we had everything we needed. If you are going to Panama and don't call Panama Concierge you are crazy!!!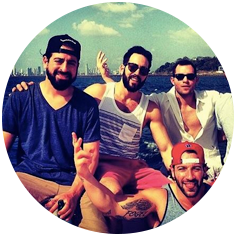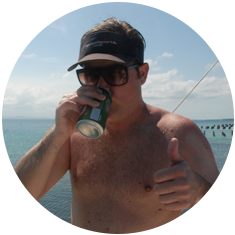 "Hey dudes, wanted to drop a line and say thank you for the absolutely insane trip you guys put together. All the activities, sites, lodging and food were spot on. Definitely a trip of a lifetime and getting that crew all in one place was a great way to send off Justin. I have spent the last 4 days trying to put that week into words, and feel there is no description that will do it justice! Nailed it. Thanks again, and hope to see you both soon! Cheers"

"Big thank you to the team at Panama Concierge for organizing an unforgettable trip for my girls and me. We were able to see and do it all in Panama City and Bocas del Toro in just 1 week because of all your help. I'm still dreaming of the beautiful private beaches, ideal surf spots, endless fun/extreme activities, and one-of-a-kind delicious restaurants that we would have never found without you. You planned a flawless vacation. Can't wait to see you again soon."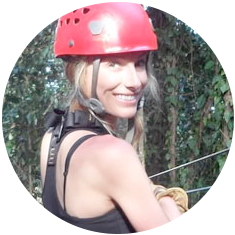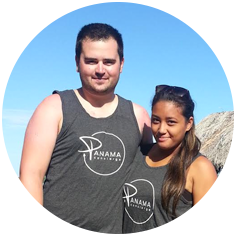 I can't really think of a way to thank Panama Concierge for the trip they put together for us. I was looking for the perfect place to propose to my now fiancee, and they couldn't have done any more for us. From the first class downtown hotel, to the island paradise, it was a trip that we won't soon forget. Accommodations, transportation, restaurants, and excursions were all taken care of before we could even worry about them. Now we're engaged, and telling everyone about our one of a kind trip to Bocas. Thank you Panama Concierge for everything.

I am compelled to tip my hat where credit is due. Rick, Jack, Mo, you guys created an experience unlike any other. Every day, every hour, every minute, every second. You provided the perfect rhythm and struck the ultimate balance. You laid the foundation for so much happiness, and I'm sure I speak for the group when I say that you guys crushed it. In every sense of the word, and with a capital C – Crushed it.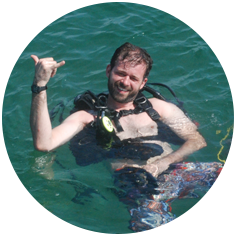 The entire Panama City –> LA flight was spent drifting in and out of restless consciousness, reliving the past 100 or so hours over and over again; reminiscing about our entire 4 days spent via lucid flashbacks & daydreams… I don't think I've ever seen or experienced the type of pure happiness that I did here, in this place. I've never connected more to a quality of life, a group of people, or a culture like I did this week. Nothing has ever felt this "right," and I don't know if I'll ever be able look at the world or my life the same again.

"Panama Concierge truly went above and beyond my expectations. The trip went by so quickly because of how much fun I was having. Whether it was the surfing, zip lining, atv adventure, or just relaxing, I could not ask for more. The guys were extremely accommodating and gave me a full understanding of the laid back island lifestyle. There is an unbelievable vibe there and the locals were unique and awesome. I am truly grateful that I was able to have Panama Conceirge team with me to get the full experience. There is no question in my mind that I will be down there in Bocas Del Toro again. Thank you guys so much for the trip of a lifetime."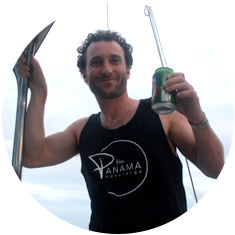 Don't set foot in Bocas del Toro without first consulting Panama Concierge. They will create for you an experience that no one else can provide. They seamlessly orchestrated our surfing, kayaking, zip lining, ATVing, hiking in the outer islands and if we would have wanted a spa day. They guided us to the most incredibly beautiful spots. The restaurants where they set us up for dinner had truly exceptional food. Panama Concierge provided us with one of the most memorable trips of our lives!

Panama Concierge put together the perfect trip for our group! Jack and Rick are perfect hosts. With their local connections, we got VIP treatment in restaurants, hotels, …everywhere we went!. The best tables, specially prepared Chef's menus, little known gourmet B&Bs, and the best activities: beautiful sailing, surfing spots, amazing snorkeling on remote islands…. Thanks for showing us the best of Bocas!!!!!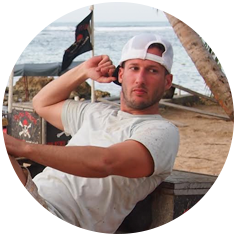 Jack – Just wanted to say thanks again for an amazing trip. Wish you the best of luck with the business moving forward and will definitely recommend Panama to anyone looking for a great trip. I don't think there was one thing that any of us were worried about the entire time we were in Bocas… P.S. – I may have to head back soon. When I unpacked my bag I found $125 in casino chips for The Venetto. Thanks again!!

We were looking to plan a trip that combined the best of adventure and relaxation, and Panama Concierge helped us put together the ultimate trip. City life to island life, excursions like ATVing through the jungle to laying in a hammock on the deck of our private house on the water, we got the best of both worlds. We didn't have a care in the world for ten days, with most of our trip planned in advance and Jack to help us plan activities each day. Working with Panama Concierge made for a very personal experience unlike any other trip we've been on. Thank you again to Jack – our trip to Panama was amazing, and we will be back with friends in the near future!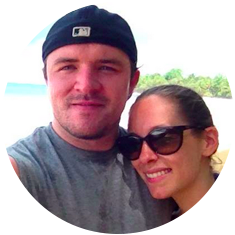 "To Jack, Rick and the rest of the Panama Concierge Team. You and your group set up everything for us. It was an epic adventure and vacation. We all had a great time and loved that we didn't have to do all the planning and probably make a lot of mistakes. It's such a big advantage to have you guys coordinate all of the experiences and restaurants and get great pricing. This vacation was so much fun and so much less expensive than the others we've been on. We'll be telling our friends. Thanks. Peace."

Panama Concierge Info Directly to Your Inbox!Receive discounts, special offers, travel tips & never miss an update!