Couples Trip Luxury – Week Long (7 Days, 6 Nights)
A Luxury Travel Experience for Two – Including Round Trip Domestic Airfare,
Exclusive Accommodations, Private Yachting, Tours & More!
What's Included?
Roundtrip Domestic Airfare for Two
7 Days, 6 Nights Accommodations
Private Boat and Boat Captain (Unlimited Boating, Island Hopping and Snorkeling)
Cell Phone and Personal Guide
All-day Sail Aboard 50 Foot Yacht
Botanical Gardens Tour
Bicycle Rentals for Two Days
Hat, Tank Top & Beach Bag
Choice of 3 of the following 8 options:
High Canopy Zipline Tour
ATV Jungle Quadding
Discovery Scuba Dive
Island Hopping Tour
Spa/Massage Therapy for Two
Horseback Riding Jungle Tour
Deep Sea Fishing
Oreba Chocolate Farm Tour
The Full-Service Experience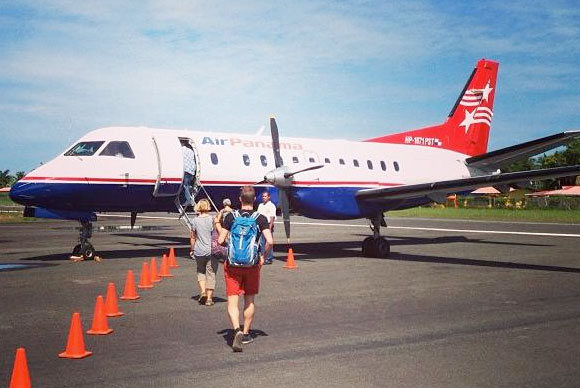 R / T Domestic Airfare x2
Your domestic airline flights are included. You'll just pick up your tickets at the counter and fly.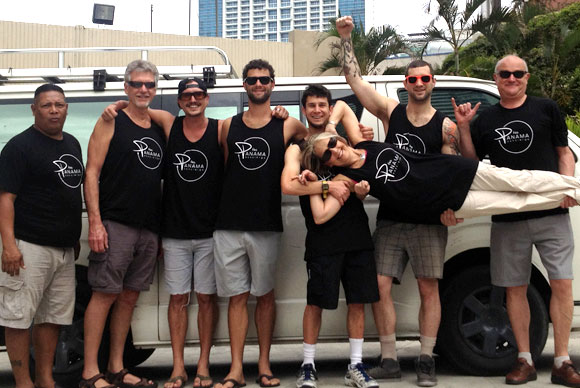 Airport Welcome & Dropoff
Welcome and hotel check-in assistance, as well as airport drop-off after your trip.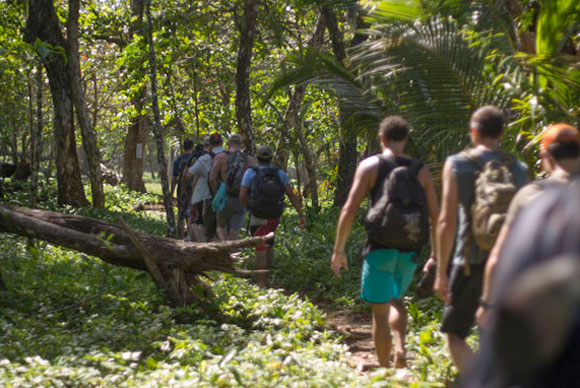 Panama Concierge Guide
You'll be provided with a cell phone and a trustworthy guide to make sure your experience and service is top notch.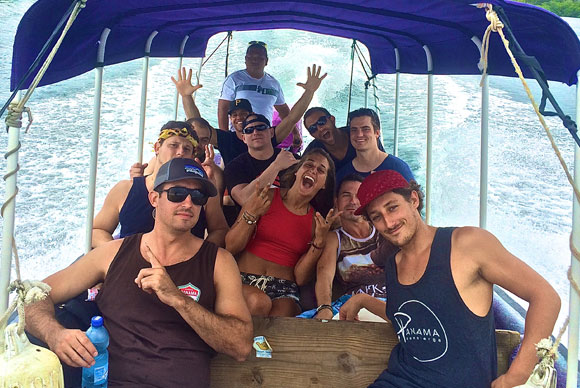 Private Boat & Captain
Your private boat captain is just a phone call away, 24/7. Don't ever worry about haggling prices or handling money.
Accommodations Options
Punta Caracol is the most impressive and original all-inclusive resort here in Bocas. It is tucked away on the back side of the main island (Isla Colon) and it offers romance and seclusion at it's best. It is built on stilts entirely over a Caribbean reef and is composed of nine two story luxurious thatch roofed huts. The food is fantastic and the view - Caribean islands and turquoise waters - couldn't be better.
This is the best all inclusive resort in Bocas for those seeking isolation but still want all the amenities associated with top rated all inclusive resorts. It is located on an expansive private property on Isla Popa, surrounded by jungle and with its own ultra-private beach. There are a few different accommodation options including private cabañas and a king luxury suite - all at different price points. The food is spectacular, the hosts are very gracious and there is a large pool (with a swim up bar) on top of the hill, affording fantastic views of the Caribbean Sea and several nearby islands. This resort is adult only and is the perfect spot for a romantic getaway.
Tropical Suites is the top rated hotel in Bocas Town, and for good reason. Located in a quiet part of town, the rooms are beautiful and right on the water. The staff is extremely professional and friendly, and it's the cleanest hotel in Bocas. The views are fantastic as well: guests can either gaze at the Caribbean islands and turquoise open ocean with the Sea View or spy on the locals from above with the Town View, which offers a unique glimpse at the colorful characters in Bocas Town – either way it's a win/win. Breakfast is also included at Lili's Café – a delicious over-the-water restaurant located just next door.
Activities Included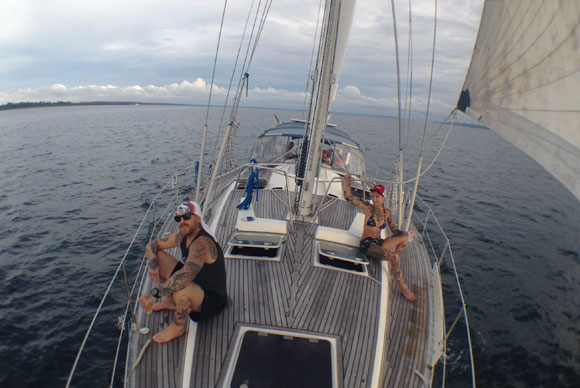 Private Yacht for 2
Enjoy the Caribbean in style aboard your own private 50-foot sailboat.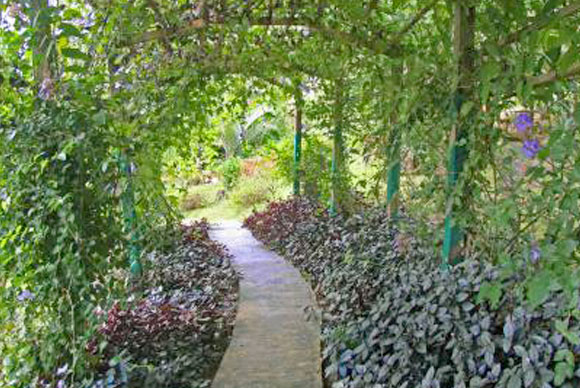 Botanical Gardens Tour
Explore 26 acres of gorgeous plant and animal life, and end your journey in a private first-class swimming pool.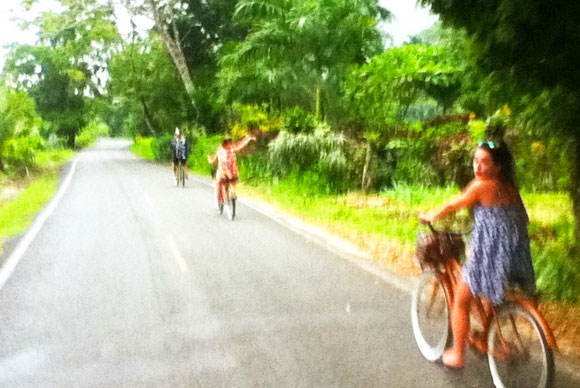 2 Days Bike Rentals
Exploring Isla Colon's beautiful coastal roads by bicycle is a romantic treat.
Bonus Adventures & Activities (Pick Three)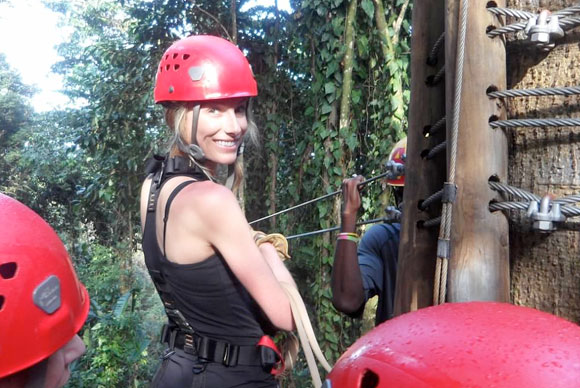 Canopy Zipline
Fly high through the jungle canopy at exhilarating speeds, and test your limits on the treetop obstacle course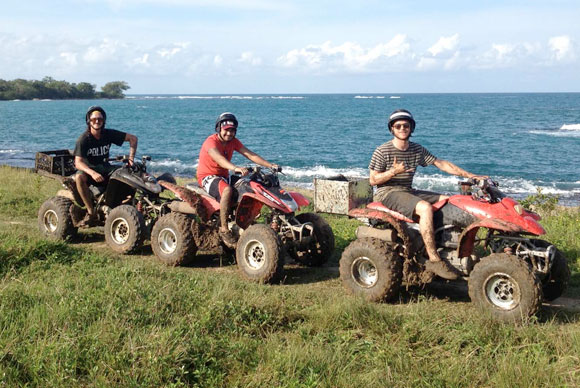 Jungle Quadding
Bocas del Toro is the home of one of the most diverse, beautiful and exciting off-road trails in the world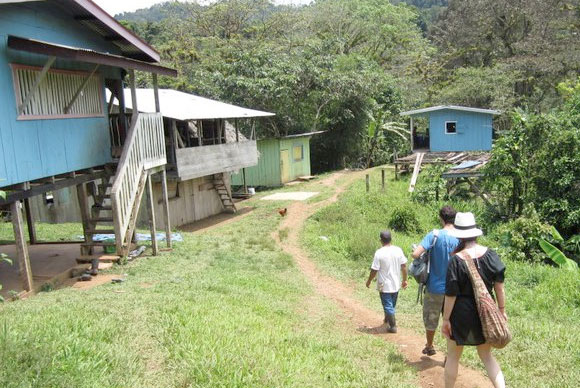 Oreba Chocolate Tour
Immerse yourself in the Oreba culture and taste their authentic and delicious craftsmanship.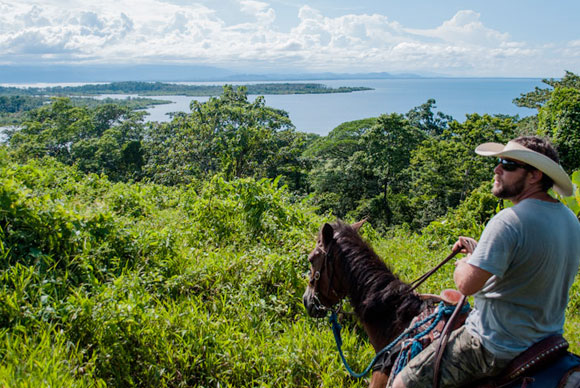 Horseback Riding
Experience the beautiful & lesser beaten paths of the islands, which are inaccessible on foot or by car.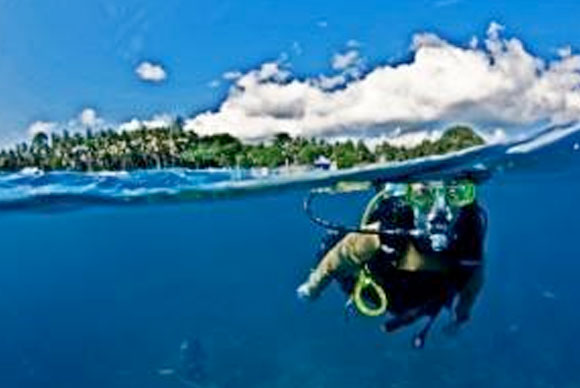 Discovery Scuba Dive
Replete with whale sharks and leatherback turtles, many think Panama is best experienced underwater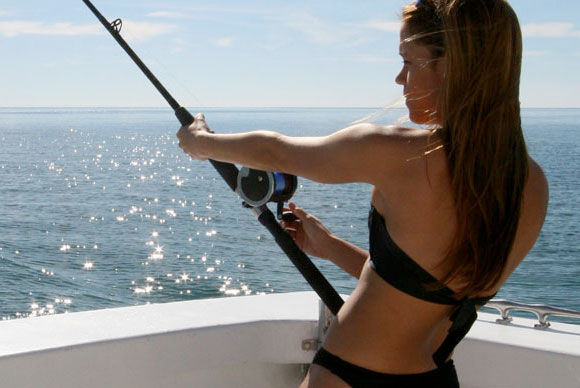 Deep Sea Fishing
Panama's pristine waters are home to a vast selection of world-class saltwater fish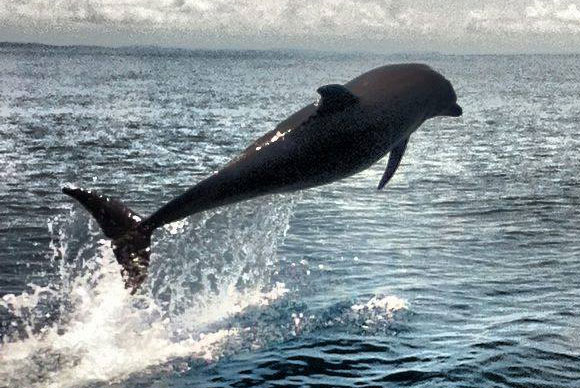 Island Hopping
Navigate pods of dolphins in between exploring each of the 7 remote islands of Bocas del Toro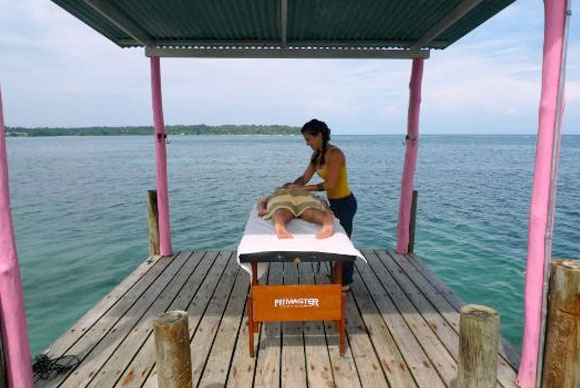 Spa/Massage Services
Take your relaxation to a whole new level with a large menu of spa and full-body services.
Testimonials from Recent Couples:
We were looking to plan a trip that combined the best of adventure and relaxation, and Panama Concierge helped us put together the ultimate trip. City life to island life, excursions like ATVing through the jungle to laying in a hammock on the deck of our private house on the water, we got the best of both worlds. We didn't have a care in the world for ten days, with most of our trip planned in advance and Jack to help us plan activities each day. Working with Panama Concierge made for a very personal experience unlike any other trip we've been on. Thank you again to Jack – our trip to Panama was amazing, and we will be back with friends in the near future!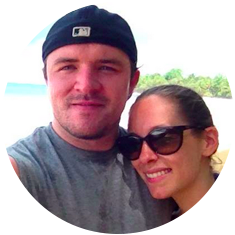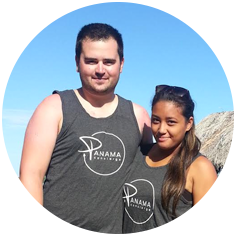 I can't really think of a way to thank Panama Concierge for the trip they put together for us. I was looking for the perfect place to propose to my now fiancee, and they couldn't have done any more for us. From the first class downtown hotel, to the island paradise, it was a trip that we won't soon forget. Accommodations, transportation, restaurants, and excursions were all taken care of before we could even worry about them. Now we're engaged, and telling everyone about our one of a kind trip to Bocas. Thank you Panama Concierge for everything.

Panama Concierge Price
$1,999 – $2,999 per person
All Panama Concierge trip itineraries are 100% customizable. Contact us for exact pricing. Prices vary based on trip length, group size, and accommodation choice. Please specify your preferences and we will send you a customized itinerary and quote particular to your ideal vacation!
Get Your Lover On Board! Share This Page With Him/Her:
For More Information or to Book This Trip:
Please Enter Your Information Below and We'll Contact You Soon!