Mid Sized Group Adventure Luxury – (7 Days, 6 Nights)
An Unbeatable Group Adventure Experience – Including Round Trip Domestic Airfare, Exclusive Accommodations, Epic Adventures & More!
What's Included?
Roundtrip Domestic Airfare

7 Days, 6 Nights Accommodations (Brunch Included)

Private Boat and Boat Captain (Unlimited Boating, Island Hopping and Snorkeling)

Cell Phone and Personal Guide

Botanical Gardens /Bird Watching Tour

All-day Sail Aboard 50 Foot Yacht

Hats, Tank Tops & Beach Bags

Choice of 3 of the following 8 options:

High Canopy Zipline Tour

ATV Jungle Quadding

Discovery Scuba Dive

Island Hopping Tour

Spa/Massage Therapy for Two

Horseback Riding Jungle Tour

Deep Sea Fishing

Oreba Chocolate Farm Tour
Get Your Peeps On Board! Share This Info With Your Group:
The Full-Service Experience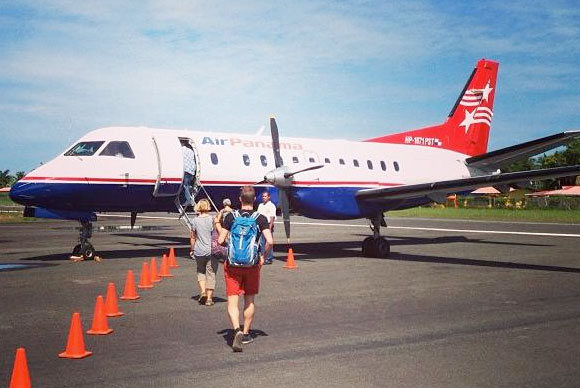 R / T Domestic Airfare x2
Your domestic airline flights are included. You'll just pick up your tickets at the counter and fly.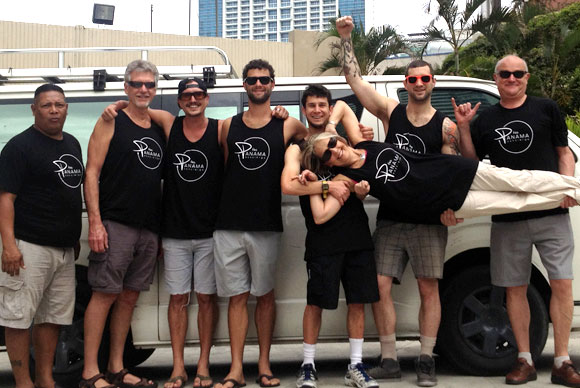 Airport Welcome & Dropoff
Welcome and hotel check-in assistance, as well as airport drop-off after your trip.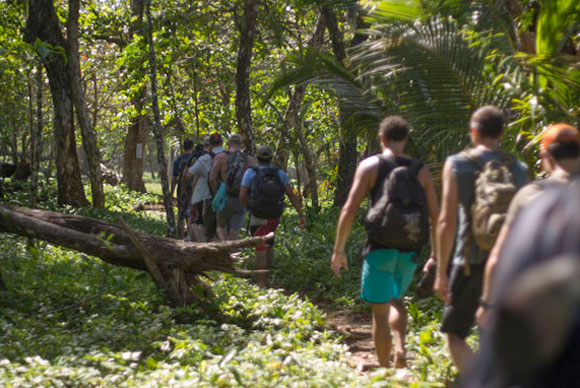 Panama Concierge Guide
You'll be provided with a cell phone and a trustworthy guide to make sure your experience and service is top notch.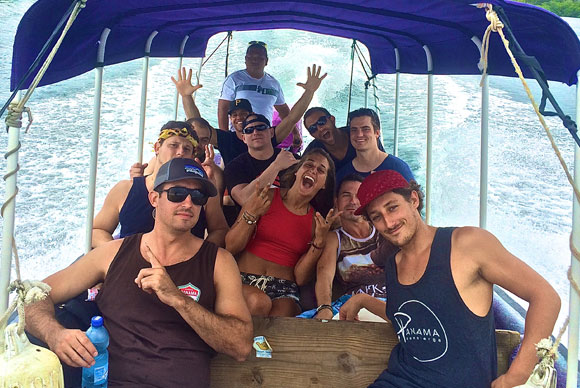 Private Boat & Captain
Your private boat captain is just a phone call away, 24/7. Don't ever worry about haggling prices or handling money.
Accommodations Options
Bocas Town Mansion is an impressively designed mansion located right in the heart of Isla Colon. By far the largest home in town, its five bedrooms, enormous living/dining area and spacious second story balcony provide an amazing atmosphere to 'live la vida Bocas' in style. Different from most Bocas-style housing (with wooden features and tin roofs), Bocas Town Mansion is a fortress of concrete and marble that adds a healthy dose of class to the Caribbean. A particular Panama Concierge favorite is the 'Scarface-esque' double wraparound staircase that dominates the main living & dining space. Located centrally in Bocas Down directly on the water, with its own private dock and equipped with a 12-passenger boat right out back, the Bocas Town Mansion is Panama Concierge's top choice for large groups.
This spectacular 5,000 square foot beach lodge defines Caribbean living at it's best. With space for up to 14 people in six bedrooms, a massive living/dining room with a 20-foot plus ceiling, and enough outdoor deck space to wander off and get lost on one of the wings - this masterpiece never disappoints. Affording gorgeous views of the surrounding islands and surf breaks, guests often prefer to stay put even on the sunniest of days. Just a five-minute boat ride from town, it is the most attractive secluded beachside mansion still within arm's reach of all the action.
This is the best all inclusive resort in Bocas for those seeking isolation but still want all the amenities associated with top rated all inclusive resorts. It is located on an expansive private property on Isla Popa, surrounded by jungle and with its own ultra-private beach. There are a few different accommodation options including private cabañas and a king luxury suite - all at different price points. The food is spectacular, the hosts are very gracious and there is a large pool (with a swim up bar) on top of the hill, affording fantastic views of the Caribbean Sea and several nearby islands. This resort is adult only and is the perfect spot for a romantic getaway.
Activities Included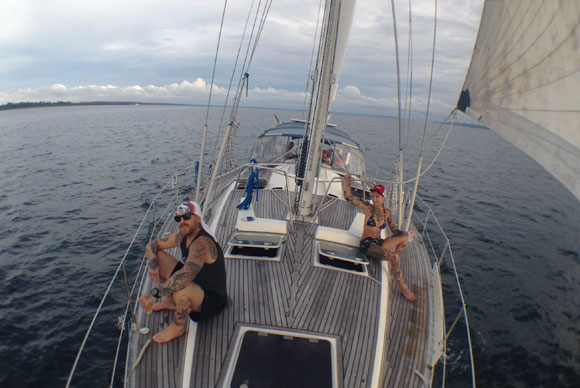 Private Yacht Sailing Day
Enjoy the Caribbean in style aboard your own private 50-foot sailboat.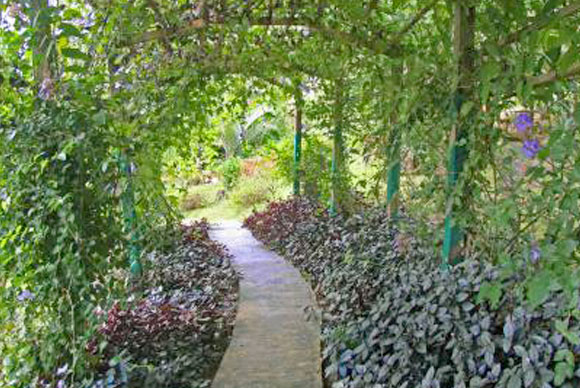 Botanical Gardens Tour
Explore 26 acres of gorgeous plant and animal life, and end your journey in a private first-class swimming pool.
Bonus Adventures & Activities (Pick Three)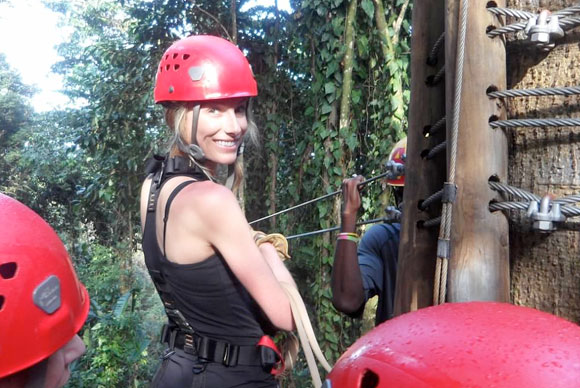 Canopy Zipline
Fly high through the jungle canopy at exhilarating speeds, and test your limits on the treetop obstacle course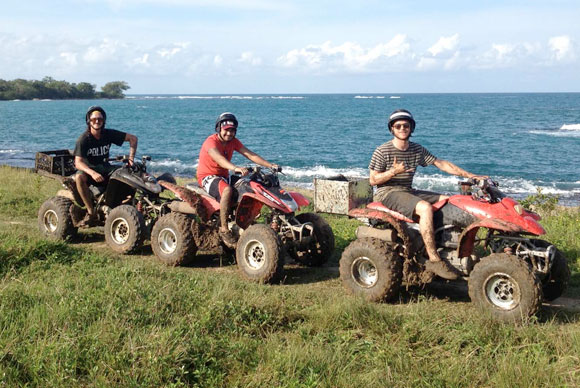 Jungle Quadding
Bocas del Toro is the home of one of the most diverse, beautiful and exciting off-road trails in the world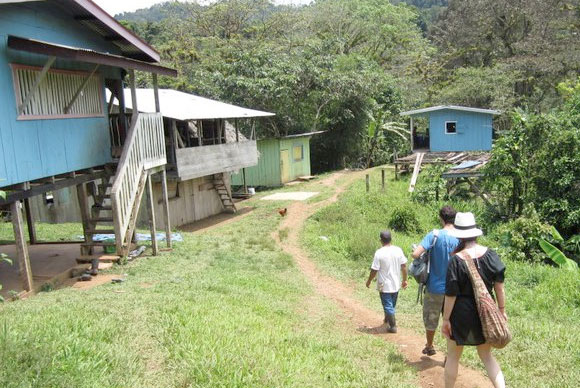 Oreba Chocolate Tour
Immerse yourself in the Oreba culture and taste their authentic and delicious craftsmanship.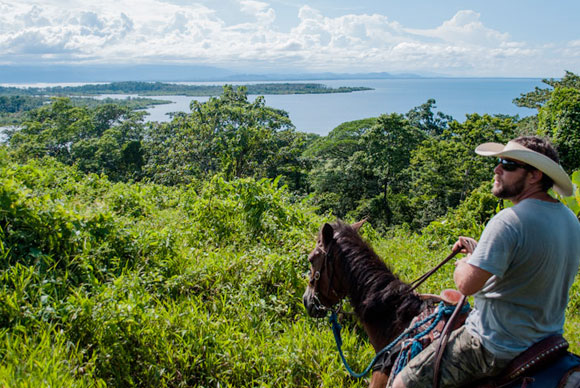 Horseback Riding
Experience the beautiful & lesser beaten paths of the islands, which are inaccessible on foot or by car.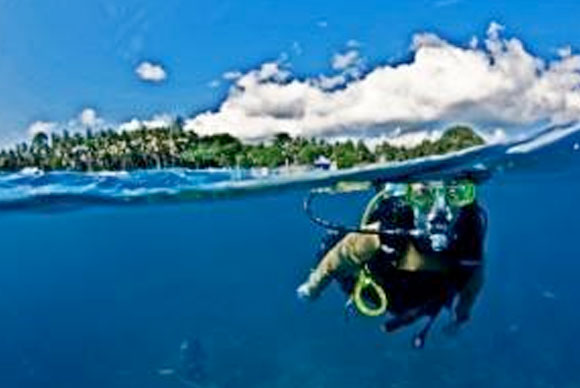 Discovery Scuba Dive
Replete with whale sharks and leatherback turtles, many think Panama is best experienced underwater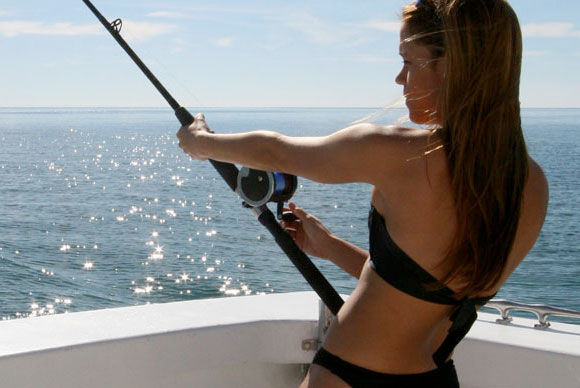 Deep Sea Fishing
Panama's pristine waters are home to a vast selection of world-class saltwater fish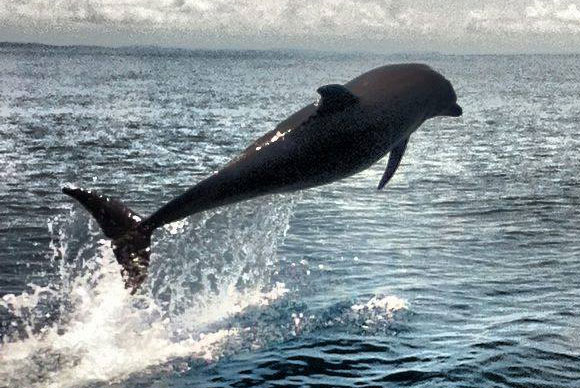 Island Hopping
Navigate pods of dolphins in between exploring each of the 7 remote islands of Bocas del Toro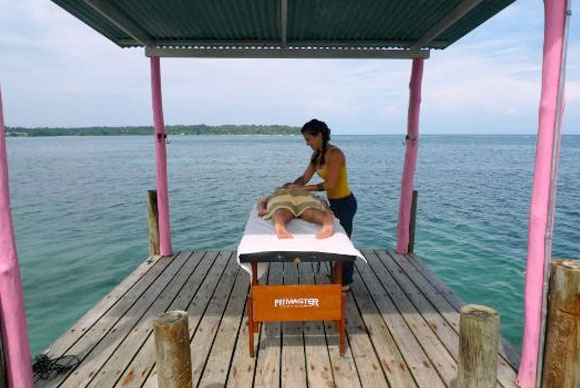 Spa/Massage Services
Take your relaxation to a whole new level with a large menu of spa and full-body services.
Testimonials from Recent Parties:
I am compelled to tip my hat where credit is due. Rick, Jack, Mo, you guys created an experience unlike any other. Every day, every hour, every minute, every second. You provided the perfect rhythm and struck the ultimate balance. You laid the foundation for so much happiness, and I'm sure I speak for the group when I say that you guys crushed it. In every sense of the word, and with a capital C – Crushed it.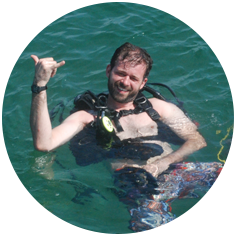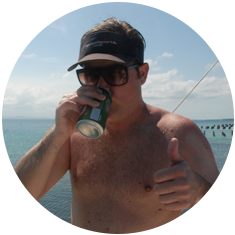 "Hey dudes, wanted to drop a line and say thank you for the absolutely insane trip you guys put together. All the activities, sites, lodging and food were spot on. Definitely a trip of a lifetime and getting that crew all in one place was a great way to send off Justin. I have spent the last 4 days trying to put that week into words, and feel there is no description that will do it justice! Nailed it. Thanks again, and hope to see you both soon! Cheers"

"Big thank you to the team at Panama Concierge for organizing an unforgettable trip for my girls and me. We were able to see and do it all in Panama City and Bocas del Toro in just 1 week because of all your help. I'm still dreaming of the beautiful private beaches, ideal surf spots, endless fun/extreme activities, and one-of-a-kind delicious restaurants that we would have never found without you. You planned a flawless vacation. Can't wait to see you again soon."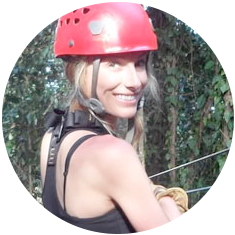 Panama Concierge Price
$1,499 – $2,199 per person
All Panama Concierge trip itineraries are 100% customizable. Contact us for exact pricing. Prices vary based on trip length, group size, and accommodation choice. Please specify your preferences and we will send you a customized itinerary and quote particular to your ideal vacation!
Get Your Peeps On Board! Share This Info With Your Group:
For More Information or to Book This Trip:
Please Enter Your Information Below and We'll Contact You ASAP!