What is The Panama Concierge?
Panama Concierge is a boutique travel agency that offers
unparalleled personal service for extraordinary group travel experiences.
We got our start in 2009 when co-founding partner Jack Pichard decided to follow his instincts and pursue a non-traditional lifestyle of adventure and discovery in Panama. A Princeton grad with a background in corporate finance, he and two college friends bought a hostel in the island archipelago of Bocas del Toro. Surrounded by international backpackers with an endless stream of curiosity, he quickly learned how to provide the ultimate travel experience for his guests.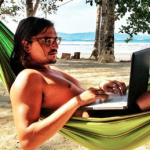 When Panama Concierge co-founder Rick Robbins first came to Panama in early 2010, the country's appeal was overwhelming. A three-week vacation turned into a four month stay, and within the year he had relocated from Los Angeles to the Caribbean with his online business in tow. Operating from a laptop in close vicinity to the palm studded white sand beaches and turquoise Caribbean waters proved to be an optimal creative environment. Although he still consults for over 200 clients worldwide, sharing what he has discovered in this remote place with others has become his mission.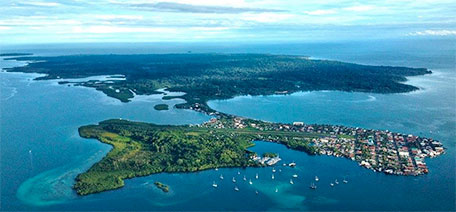 Dialed in to the Local Scene

Living in a small island community led to many close friendships and business relationships with the top service providers in the area. Captivated by the country, these connections soon extended throughout Panama. By late 2010, an idea was born and "Panama Concierge" was established – with the vision of sharing their passion for Panama with others.
Travel Experiences are Richest When Shared

We founded our company on the principal that travel experiences are richest when shared in the company of close friends and coupled with an insider's knowledge of what to do, when, where, why and how best to do it. We've found that group travel is not only the most fun but also the most affordable. We utilize our numerous business relationships and leverage your group's size to get the best deals.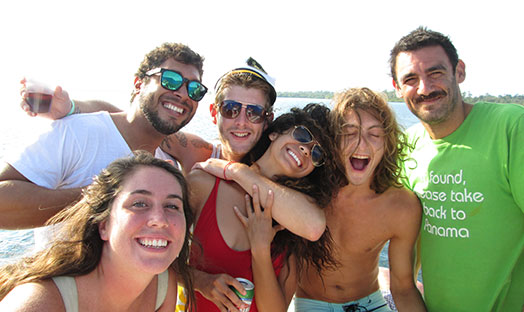 A Personalized, Custom-Tailored Approach
Our process is highly collaborative, and we customize each itinerary by getting to know you and your group's objectives. We begin with a short questionnaire (found here). We then create a sample itinerary along with a rough quote and pass it on to the group for review. This is a per-person estimate and typically includes everything aside from international travel (your round-trip flights to and from Panama City). We'll then add the finishing touches and a few surprises to ensure your group enjoys the Panama experience that is right for you. Finally, we'll devise a payment plan that works for everyone and we're on our way!
Panama Concierge Info Directly to Your Inbox!Receive discounts, special offers, travel tips & never miss an update!
See for yourself..
Panama Concierge Info Directly to Your Inbox!Receive discounts, special offers, travel tips & never miss an update!